The goal of classical homeopathy is much more than just eliminating symptoms. It is also attaining well being according to the homeopathic definition of health on the emotional and mental level with the resultant sense of creative freedom to pursue one's purpose of life.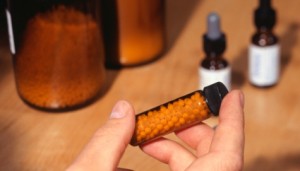 Safe and non-toxic. No Side-effects
Homeopathic remedies are safe even for newborn children, chemically sensitive, and pregnant women.
Enhance health rather than diminish illness
Remedies do not suppress diseases. They stimulate the body's own reactions to overcome illness.
Effective even in chronic disease
Chronic diseases that at best can only be palliated by conventional medicine, can be effectively dealt with through homeopathy.
Individually tailored for you
Homeopathic treatment is not directed at the disease but at the total person and this holistic approach is what makes classical homeopathy such a success.
Homeopathy has grown in its' complexity and divergence especially in this era of 'New Age' where it is often fashionable to use complex, complicated divergent techniques, remedies and modalities which may impress the layman but rarely brings about a lasting effect. This problem is further accentuated by the absence of any regulatory control in North America.  Unfortunately, not all homeopaths and their method of practice follow the principles laid down by the founder Dr Samuel Hahnemann. Classical homeopathy is a form of homeopathy that often uses a single homeopathic remedy at a given point  based on the most prevalent presenting and individualizing symptoms of the client's dis-ease. It uses the concept that remedies stimulate the vital force in a way as to allow regaining of healthy balance by using its' innate healing abilities. Implicit in this understanding is that the client and the homeopath must work together to ensure its' continued success.
Online Consultation over Skype, WhatsApp, Hangout are available.
An initial 3 months commitment is considered optimal for deciding if this can help you.
Current fee for first consultation is $350 – next 6 weeks follow-up is complementary. A follow-up thereafter is $200 with next 4 weeks complementary. However, a follow-up fee after a break of 3 months or more is $250 with next 4 weeks complementary.