The goal of classical homeopathy is much more than just eliminating symptoms. It aims for attaining well being which is defined as all round emotional, mental and physical well-being and not just an absence of symptoms. Such an healthy individual is able to pursue creative freedom to fuifill one's purpose of life.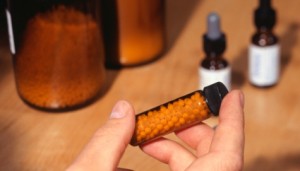 Safe and non-toxic. No Side-effects
Homeopathic remedies are safe even for newborn children, chemically sensitive individuals, and pregnant women.
Enhance health rather than just diminish illness
Remedies stimulate like a catalyst the body innate functioning to overcome dis-ease and hence do not make one dependent on them for long term
Effective even in chronic disease in remission and often reversal as may be possible based on the base level of vital force in the individual at the time of treatment
Chronic diseases that at best can only be palliated by conventional medicine, can be effectively dealt with through homeopathy
Individually tailored for you
Homeopathic treatment is directed at the total person of which dis-ease is only a part. This holistic approach renders more long term success with classical homeopathy.
Homeopathy has grown in its' complexity and divergence over time but one has to be careful not to be drawn in by charismatic charlatans, false practitioners and teachers who make it very appealing but nonsensical in its approach in trying to do good – this can often be fraught with danger in that the actual issues do not get attended too and valuable time is lost. In this era of 'New Age' where it is often fashionable to use complex, complicated divergent techniques, remedies and modalities that sound impressive to the layman and yet rarely brings about a lasting effect in term of regaining health. Classical homeopathy is a form of homeopathy that often uses a single homeopathic remedy at a given point based on the most prevalent presenting and individualizing symptoms of the client's dis-ease. It uses the concept that remedies stimulate the vital force in a way as to allow regaining of healthy balance by using its' innate healing abilities. Implicit in this understanding is that the client and the homeopath must work together to ensure its' continued success.
Online Consultation over Skype, WhatsApp, Hangout, Duo, Messenger etc are available for worldwide consultations
An initial 3 months commitment is considered vital in order to determine if this approach is helpful in regaining back optimal health.
Current fee for first consultation is $450 – next 6 weeks follow-up is complementary. A follow-up thereafter is $250 with next 4 weeks complementary. However, a follow-up fee after a break of 3 months or more is $300 with next 4 weeks complementary. Financial arrangements can be made in case of genuine financial difficulties.
Office : 1109 Delaware Ave., Buffalo, NY 14209.
156 Ramsdell ave., Buffalo, NY 14216
Tel.: 716-310-3789 or 416-848-4346
Fax.: 1-866-365-7832
By Appointment only
In-person appointments are also available in Richmond, VA. Contact for details
Appointments on digital media including Zoom, WhatsApp, Duo, Skype etc are also available